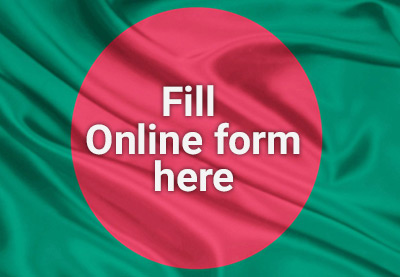 IMPORTANT
Beware of Touts / Agents and Fake Visa promises.
While filling forms – it is COMPULSORY to fill in stay address in Bangladesh.
Ensure you fill in correct form as per purpose of Visit.
Cookie Policy
Welcome to Bd Visa
This website bdvisa.com ("Our Site") uses Cookies and similar technologies to distinguish you from other users. By using Cookies, we can provide you with a better experience and to improve Our Site by better understanding how you use it. Please read this Cookie Policy carefully and ensure that you understand it. Your acceptance of Our Cookie Policy is deemed to occur if you continue using Our Site. If you do not agree to Our Cookie Policy, please stop using Our Site immediately.
What Are Cookies
In accordance with standard procedure for most professional websites, this site utilizes cookies. Cookies are small files that are downloaded to your computer to enhance your browsing experience. This page will outline the information collected through these cookies, the purpose of their use, and the reasons for their storage. However, we will also provide information on how to prevent the storage of these cookies, though this may cause some parts of the site's functionality to degrade or not work properly.
How We Use Cookies
We utilize cookies for various reasons as outlined below. Unfortunately, there are no universally accepted methods to disable cookies without completely disabling the features and functionality they bring to our website. We advise that you keep all cookies activated if you are unsure about their purpose as they may be necessary for providing services that you utilize.
Disabling Cookies
Preventing the setting of cookies is possible by adjusting the settings on your browser. Consult your browser's Help section for instructions on how to do this. The Cookie Policy Generator played a role in the creation of our text. Please note that disabling cookies will impact the functionality of this website as well as many others that you may visit. This can result in the disabling of certain features and functionality on this site. It is advised to not disable cookies for the best user experience.
We hope this explanation has cleared things up for you. As mentioned before, if you are uncertain about whether a cookie is necessary, it is generally safer to keep cookies enabled in case it affects any features you use on our site.
More Information
Hopefully, that has clarified things for you, and as was previously mentioned if there is something that you aren't sure whether you need or not it's usually safer to leave cookies enabled in case it does interact with one of the features you use on our site.
However, if you are still looking for more information then you can contact us at info@bdvisa.com
Visa Wherever you want
How to apply for your visa
Our Branches
Kolkata-
1st Floor, Plot No. 15
(Infinium Digi Space)
CP Block, Sector 5, Salt Lake,
Kolkata - 700091
Email: info@bdvisa.com
Telephone: +91-7289000071
Siliguri-
Sonali Bank White House 304/3 ,
Sevoke Road, P.S: SILIGURI - 734001
Form Filling Centre at Siliguri-
Shop No. 30 & 31,
2nd Floor International Market,
Sevok Road (Near Pani Tanki More).
Siliguri - 734001